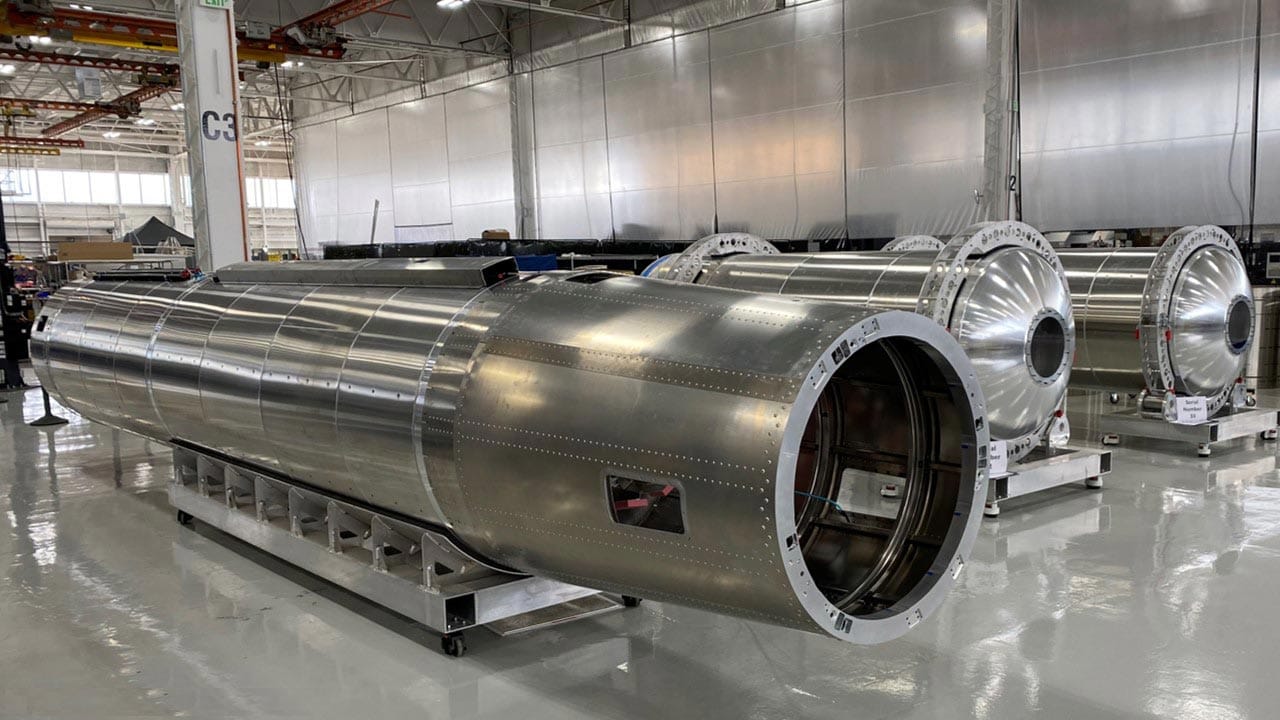 Introducing Astra – and a New Era of Innovation in Space
By Chris Kemp, Co-Founder and CEO, and Adam London, Co-Founder and CTO
For the past three years, we've been quietly assembling a team unlike any other, building a space company unlike any other and developing a rocket unlike any other. So quietly, in fact, that we've dubbed the endeavor a "stealth space company."
Today, we're thrilled to announce the launch of Astra.
Our goal is simple: to reshape how the space industry works by redefining how mankind uses space – starting with how we get there. By offering more accessible and more frequent launches, Astra is poised to enable a wave of innovation in low Earth orbit, profound new ideas and technologies that will improve life on our planet through greater connectivity and more regular observation.
Last year, nearly $6 billion was invested in various space companies, many of which intend to disrupt the industry but are inhibited by a stubborn and antiquated model: big rockets, big launches, big costs and little in the way of options.
Until now.
At Astra, we see space differently. Small satellites are taking off, with industry giants Amazon, Apple, as well as numerous startups looking to extend their business hundreds of kilometers above the Earth's surface. What these innovators need are more flights taking their satellites precisely where they need to go. That's where we come in.
Instead of overpaying far in advance for a ticket onboard a large rocket headed to someone else's destination, and scheduled to launch on someone else's timeframe, Astra gives you control. We allow you to reserve a small rocket that delivers your satellite to a low Earth orbit address, if you will. On your timeframe. For less money. And with less risk.
How does Astra do it? We're tempted to say it's not rocket science. But it is. What's important to understand is how we've evolved conventional production and business models. The Astra team consists of a who's who of space veterans who are applying what we've learned elsewhere – at NASA, SpaceX and as well as at Toyota, and Tesla.
Rather than return man to the moon or aspire to reach Mars, our vision is to make rocket launches to low Earth orbit so frequent, routine and automated, that they're almost – dare we say it – boring. No need for the usual launch fanfare and great expense if we're shipping satellites to space every day. We provide a launch you can plan your business around.
The rocket itself sets us apart. Astra is building small rockets designed for mass production and for reliable performance. You don't need the equivalent of a Ferrari to carry a small payload to orbit, so we're not building one. Rather than rely on costly 3D printing or labor intensive composites, we make the rocket as inexpensively and as streamlined as possible, using lightweight aluminum. And we make it ourselves, combining elements of rocket and automotive manufacturing along with principles of software design to create a novel, economical, and rapidly innovating service.
An Astra launch will cost customers significantly less – it's a premium service without the markup. Because the rockets are small, we're developing mobile capability; Astra will be able to load everything into standard shipping containers and launch from any approved site around the world. That flexibility is a game-changer, allowing for quick delivery of satellites to previously hard-to-reach destinations.
As you can see, we've accomplished a lot in stealth mode. By operating inconspicuously, we were able to conduct iterative launches out of the public eye – launches that enabled us to operate within our own expectations and to develop a product that's now ready for public reveal and commercial launch. When we have shared our progress, however, world class investors and top satellite operators including NASA, the United States Air Force, Planet and others.
As they learned, we conducted our first test launch in Alaska within a year of a designing our first rocket. That timeframe is unheard of.
The secret? Look no further than Astra headquarters. Over the past three years, we've worked closely with city planners and officials to redevelop the Alameda Naval Air Station into the world's first fully integrated rocket development, manufacturing, and test facility just outside of San Francisco. The 20-acre campus allows our team to control every part of the process, from design to testing (including two indoor rocket engine test stands, where we've performed thousands of tests at this point.) That holistic approach is rare for the industry. It means we can practice the principles we've embraced from software development – testing, learning and iterating – and collaborate faster with access to the same data.
Later this month we're planning to conduct our first orbital launch, this time as part of a DARPA Challenge to develop small, mobile launch services. In the history of space, first launches are rarely successful, so we've named the rocket "1of3" to emphasize our focus on the campaign over the individual rocket, and our relentless plan to learn and iterate until we succeed.
We're excited to reach this next critical stage as a company, and we're confident in our vision for space. But as we've all gleaned throughout our careers, space keeps you humble. Still, it's the sense of possibility, the chance to innovate and make a difference here on Earth, that fuels our passion.